Garage Door Cable Tracks
Back To Our Services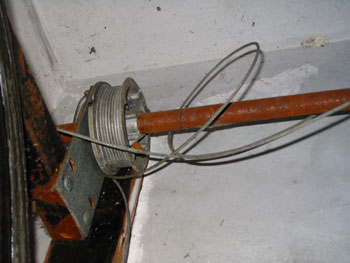 There are many factors to consider when you are budgeting for home repair in New York. If you are a homeowner in this town, you will want to find a local garage door repair and maintenance service to take care of all of your residential or commercial property needs. This includes garage door cable tracks. Although there are many different components to a garage door operating system, the cable tracks are one of the most important facets to consider.
This is because they are one of the parts of the garage door that take the brunt of constant wear and tear. As the door opens and closes on its garage door cable tracks, this creates friction. Over time, without proper lubrication, cleaning, and maintenance, there could be a build-up of dirt and debris in the tracks. You can help prevent this by using our team of professionals here at the Garage Door Experts. They will be able to evaluate and clean your cable tracks when necessary.
Although cleaning and lubrication can go a long way towards keeping cable tracks in top form, our technicians can also fix other problems as well. They will also be able to take care of an array of other problems that can occur with garage door cable tracks, such as:
Snapped garage door cable
A garage door off track
Garage door cable loose
Garage door cable off the drum
Garage door broken cable

Some typical repairs aside from these main problems can also include repair bent garage door track, and they can also replace garage door track when necessary.
It's vital to pay attention to the smaller parts of your garage door system, such as these garage door cable tracks, for safety and security. Some of the first signs that something is awry with a cable track includes your garage doors opening and closing with more difficulty than usual, or an inability to open and close them with your regular garage door opener. Whether you notice these warning signs or actually see the cable snap, you will need the prompt services of our professional team. Call us, the Garage Door Experts in Roslyn Heights, to take care of any garage door problems you may encounter.