Garage Door Emergency Services
Back To Our Services
A garage door should be maintained properly so that it functions well at all times. When it is broken, it causes inconvenience, but inconvenience is not the only trouble it could bring. It could also compromise your safety and security. In case the overhead door at your home or commercial property fails to operate normally, you never have to worry. You can count on our team to provide the most efficient garage door emergency services.
Count on us for fast repair assistance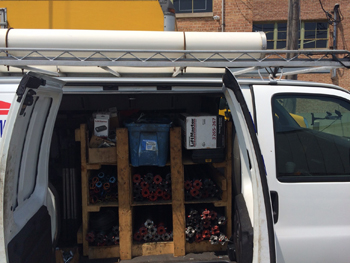 Many things are to be blamed for a faulty garage door. This huge moving part on your property is composed of many different parts connected together. They work like a team, so when one breaks, the others are affected. Our team is committed to help every home and business owner in the area whenever they are having problems with their garage. To be able to provide efficient garage door service, we make sure they are trained and experienced. They fully understand the mechanisms of different types of doors and openers so they can assist you regardless of the problem.
Is your garage door roller off track? Don't worry! Garage Door Repair Roslyn Heights offers various repair services, such as broken spring replacement, opener repair and a lot more. When you suddenly find the cables broken, or the pulleys worn out, you have someone to count on. If the tracks are bent or the sensors need adjustment, there's no need to panic. Our technicians at "Garage Door Roslyn Heights" can thoroughly inspect where the problem comes from and provide the right solution. Since they are highly trained, they know the role played by every part and what happens to the system in case some parts fail to function normally. Expect us to be there in minutes after your call. We also take pride in offering same day service for we are stocked with parts and supplies for a faster work completion. Attempting to fix your door on your own could be risky, for some parts are under extreme tension and could be dangerous. Never put yourself or your family in danger. Call us anytime you need emergency garage door service.